Welcome to Sreda platform.
Order a design solution for your project!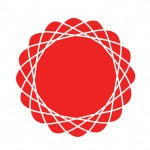 Send us your project information and get 3 conceptual solutions
Each entry will get you:
3 x basic 2D plan with basic measurements  (3x 1 floor plan + 1 side plan)
1 to max 3 3D sketches (no real materials)
short description
Price: 20 Eur/m3
Step by step
1 step: Send us your sketch (floor plan with dimensions), few pictures and a short description of your project.
2 step: Pay the invoice. The price is calculated recording to data received.
3 step: Payment received – we start on your project.
4 step:  After 14-21 days you receive a PDF file with our solutions.
5 step: Use your favorit solution and enjoy the results.
Enter your  project here > >  entery form
After we receive your form we will contact you in 3 working days
Contact us and we will design your world.
Note: The received material is designed based on the submitted data. Refunds are not possible after you receive the project. All corrections are charged extra. The client is responsible for the submitted data and the final realisation. The project must be coordinated with the contractor before realization. Coordination with the contractor is not included in the price and is charged extra
See our reference